Canine Therapy
At three months, Agnes began her obedience training at The Bark without Fear Center. She has participated in several other trainings, including one at The Civic Association of Dogs for Life. Agnes was tested and received her therapy certification at The Kladno Canine Therapy Center.

Training a Samoyed is about patience, consistency and above all, positive reinforcement. The use of violence is strictly prohibited because it would break the spirit of the Samoyed and make the dog sad and fearful.

We are currently working at the Volunteer Center at Motol Hospital in the Department of Child Psychiatry, where we go every Tuesday for one to two hours for group and individual canine "touch" therapy. During the therapy sessions, the children play with Agnes, hold her; give her hugs, commands and treats. This differs from "positioning" therapy, which is when the dog is placed next to the child in order to transmit its warmth.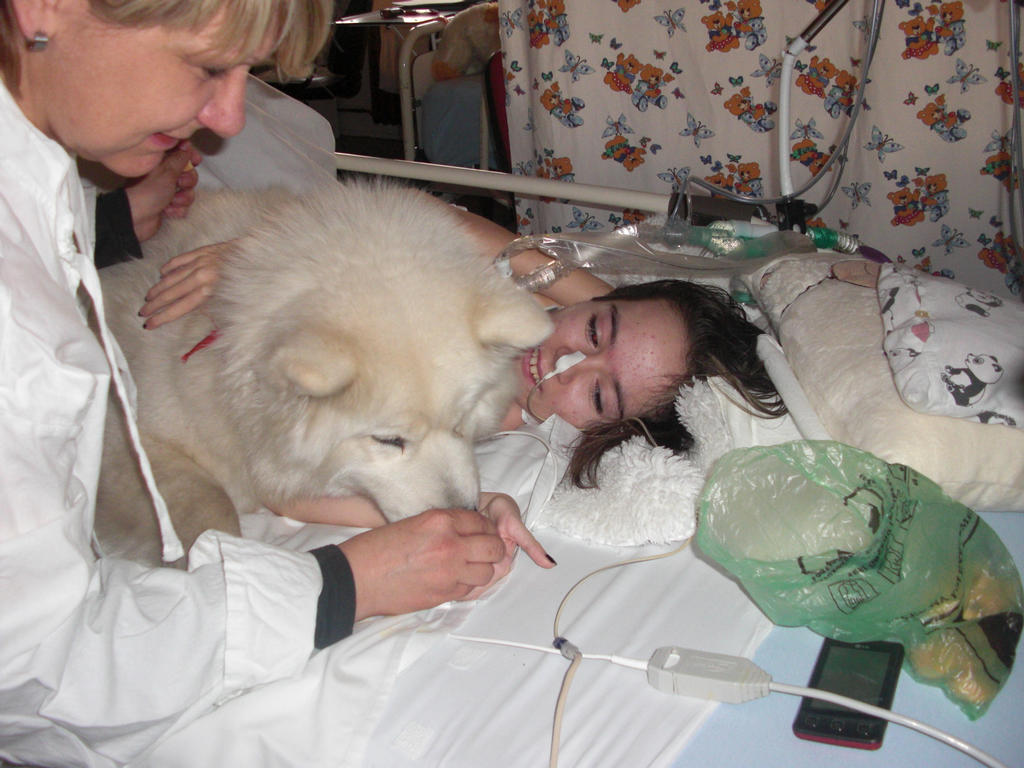 It is very important to consider the nature of each dog before involving them in canine therapy. The dog must be able to cope with different, potentially difficult situations. Also, the security and health of the dog is very important – a lot of exercise, quality food, vaccinations, deworming and bathing are necessary. The most important thing to consider is that the dog is not being used at its expense; the therapy should be mutually beneficial.